I'm here to help you shift from what no longer serves you to a more positive state of mind. It's time we all find our purpose, unblock subconscious beliefs and everything else that is holding us back from being truly content and happy.
By working on our emotional, mental, behavioral and spiritual levels we can shift our direction and end up at a new destination.
You're stronger than you think you are. But if you're anything like me, you need help to take your superpower to the next level. You just want someone to tell you what works.
I met my first coach when I was just a teenager and I have had several coaches and therapists since then.
The red line here is, that I love how it feels to have a professional to talk things over with. Someone who see my questions, fears or blocks from a different perspective and let me be guided to reach my goals so much faster than I could have achieved on my own.
Coaching is the best investment you can make in yourself.
Transformational Life Coaching
The 4 Levels of Transformational Coaching: Emotional, Mental, Behavioural & Spiritual.
Emotional – Find and express emotions you've kept buried, so you can release and heal past baggage that's holding you back.
Mental – Identify old stories you're telling yourself, illuminate belief systems that are limiting and help rewire your thinking for a positive change.
Behavioral – Identify the behaviors keeping you stuck and inspire you to take new kinds of actions that get better results.
Spiritual – Help you lean into faith, in whatever form that it is for you, to find hope even in times of uncertainty and shift your energy into a space where you can create miracles in your own life!
THE KIND OF RESULTS YOU CAN EXPECT:
I will help you find true meaning and purpose in your life. It's about reflecting on some of life's bigger existential questions and finding answers that are aligned with your values and beliefs.
Here are 7 key areas:
Recognizing the True Self
Releasing Internal Blocks
Connecting with The Devine
Cultivating Inner Calm
Developing Lasting Self-Empowerment
Practicing Authentic Gratitude
Discovering True Calling
BY CHANGING THE WAY I SPOKE, I CHANGED MY LIFE
"Christina changed my life. My whole da** life. I simply wouldn't be where I am in my business if not for her."
With such a "simple" technique of changing the way I spoke, I noticed positive change instantly! Christina's "The Power of Words" guide is FREE and I suggest everyone tries it because it's a game-changer.
"You can't start the next                 of your         if you keep re reading the last one".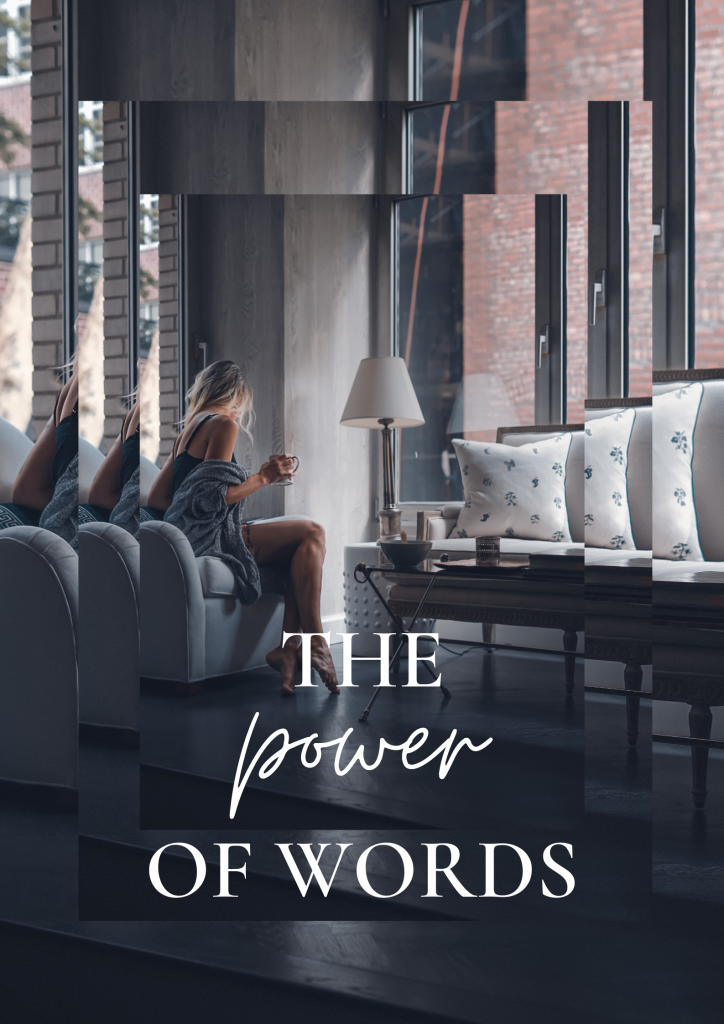 The subconscious mind interprets everything it hears very literally. By bringing awareness to your words you can switch the wiring of your brain from lack to abundance.
Try this!
What not to say: I can't afford that
What to say instead: 
It's not a financial priority for me right now
Download my free guide to get started!
Like my vibe and are eager to get started? I want you to know that everything we talk about is classified and I will hold space for you, listen, understand and do everything I can to help you reach your desired destination.