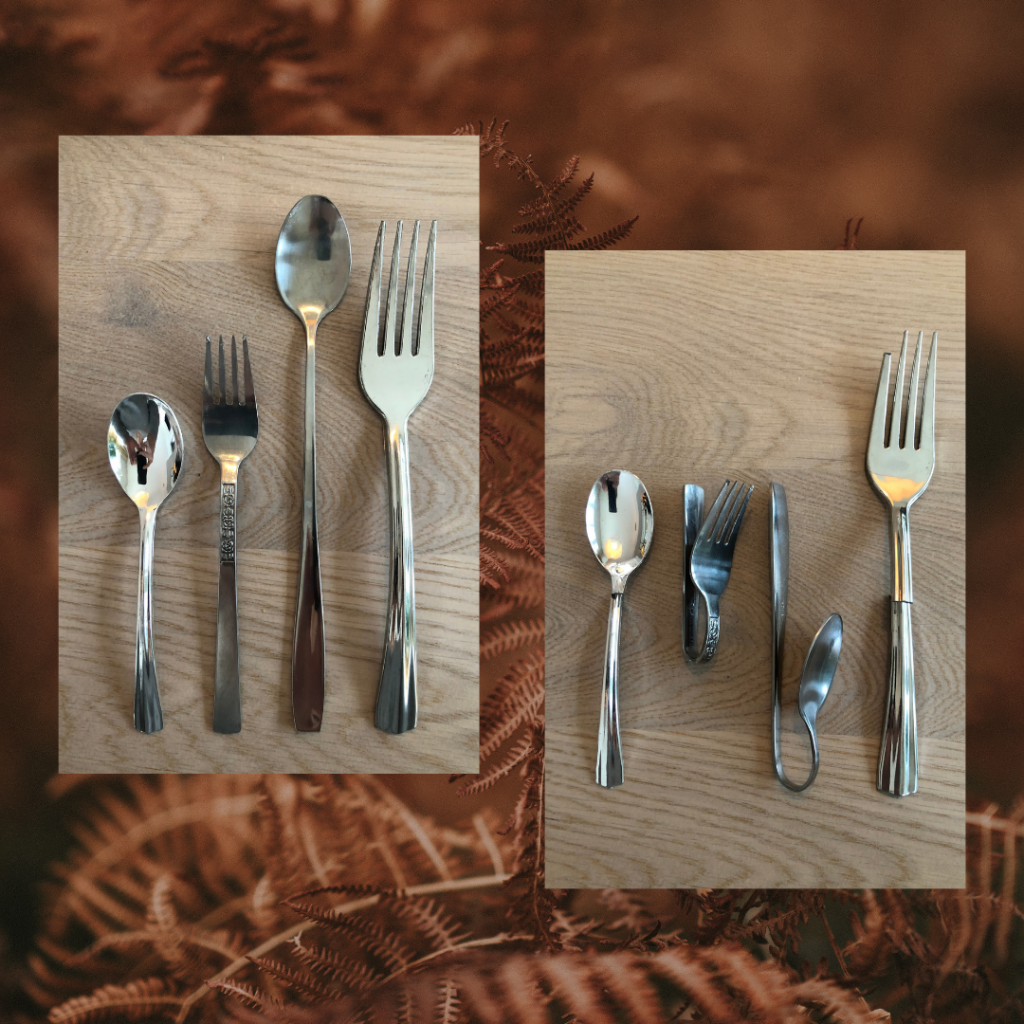 I have always been a strong believer in manifestation and very early I could "sense" or "feel" how something was gonna go. So naturally, manifestation has always been a part of my life. But since manifestation and affirmations can be a challenge to prove to someone that it works (and also prove to my left side of the brain) I wanted to try spoon and fork bending.
I was thinking that if I could physically prove that spoon and fork bending worked, it would give me (and maybe to the one I was trying to prove that it worked too) a boost to take my manifestation to another level.
When I was a teenager I went to a Midsummer party with my family. At one point in the evening, three other guests and I were invited to try and lift my dad with just one of our index fingers. My dad was paralyzed the last 9 years of his life and had a respirator and sat in an electric wheelchair, just like Christopher Reeves, and at the same time as him funny enough.
So, four index fingers are gonna be able to lift my dad? We all put our fingers under his armpits and his knees and tried… nothing happened. Now we were told to center our energies and try again… and it WORKED! We lifted my dad like he was light as a feather. (It will be another post on how to center your energy.)
This is a story I've had with me all my life and maybe that's why manifestation has been such a natural thing for me. Now I wanted to prove myself right once again with this spoon and fork bending session. I really wanted it to work! What would I do if it didn't work?
The entire session my left and right sides of the brain argued. The left one said that I couldn't do this and the right one claimed that I obviously could.
I tried with both plastic and metal spoons and forks. Plastic did not work. They broke. I first managed to bend the spoon. Instantly I was wondering if I forced the spoon, so I wanted to prove to myself yet again. This time I took a small fork that was really thick – AND IT WORKED!
Here are my before and after pictures. It did work! I'd like to say that I'm not surprised, but I am. And I'm so proud that I managed to do this, this is big.
Let me know if you have ever tried or would be interested in trying. Maybe we could do a session together 🙂
Thanks for tuning in! Sending you my love. Have a great day!